Jorge Andreu
Site Reliability Engineer
---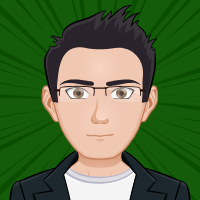 A highly motivated individual who is confident in leading, working with a team, learning quickly and adapting to any situation. A software developer with 9 years of experience who enjoys the energy and the intensity that is associated with the world of technology.
---
Work Experience
Site Reliability Engineer
Crunch is a medium-sized business whose main product is an accounting software. In this business I was given the opportunity to work as a Site Reliability Engineer and I took it. The role says Site Reliability Engineer but I also do devops and sysadmin work.
I have migrated the cluster from helm 2 to helm 3 without downtime
We were using Landscaper and we have changed it to helmfile
I am working on implementing Istio in our Clusters
Java Developer
Crunch is a medium-sized business whose main product is an accounting software.
We migrated the old security system to Java Services
We were using a Spring Boot services in cluster but the Software System is based in docker
Senior Java Developer
I was hired by Exis-TI for working in Indra. Indra is a big business which has a lot of branches around the world.
I was working in a project for the Ministry of Agriculture of Cataluña. In this project, we were using Spring, Oracle SQL, AngularJS. My role in this project was Full Stack. I have to say that there was a lot of work in the Backend and I did some work in the front. The Java JDK that we were using was 1.8.
Senior Java Developer
Hiberus Tecnologia is a big business which has various branches in Spain and one in the U.K. It works with a number of businesses in Spain and some of them are well-renowned like FOX, Simply, Vodafone, Movistar, Amadeus, Ibercaja, and many others.
I built Java web services, one application on Angularjs and one application on Ionic.
I was in a section of the company which was working for Travel-IMS, a branch of Amadeus which carries out work for many travel companies. I was full stack and I used EJB, JSF, Angular and Spring. But due to the large workload of the old application, since we were still selling both versions of the app. I worked more with JSF and EJB.
Senior Developer
CPS Ingenieros Obra Civil y Medio Ambiente S.L. is a medium-sized business which manages some branches of the General Direction of Traffic. The headquarters are situated in Valencia.
I built Java desk programs and Java web services. These projects were about roads and traffic-related matters.
I was in charge of a project which used spring web.
Junior Developer
Netymedia is a small business that develops websites and custom applications.
Various projects and management of two servers: Linux Debian 8, Windows Server 2003.
I built Java desk programs, Java web apps and REST web services.
I built a PHP Web Service that helps emergency services in the event that a chemical business explodes.
This application allowed the emergency services to see the emergency plan while they are on the way to the incident, in this way, the response time is faster than before.
Web Development – I built websites for various clients.
I was accountable for several interns.
Projects
I'll post about my knowledge and some things that I discover while I'm working. I won't post everyday because that's impossible. I'll try to post once per week or at least once per month.
---